Keep your vehicle and equipment running properly and efficiently with Kerr Industries maintenance services.
Trust Kerr to help your fleet minimize downtime and control maintenance costs. We specialize in developing programs that work, providing complete vehicle maintenance from simple repairs to complete vehicle refurbishment. Our dedicated technicians are trained and licensed for all kinds of vehicle repairs, including diesel engines, heavy trucks, natural gas, small engines, electrical work, diagnostics, hydraulics, snow plows… whatever you need, we can help.
It is critical that your service vehicle or fleet be in perfect working order at all times. Kerr Industries strives to provide industry-leading maintenance and service. Through extensive experience, vehicle education and internal processes we ensure all work is done to the Kerr Industries standard. Since maintenance services are provided under the same roof as our upfitting, we gain valuable insight into both our own upfitting and competitors upfitting, which affords us the opportunity to continually improve and refine..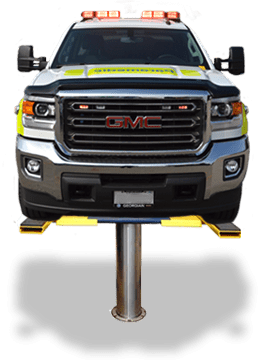 Whether it is an equipment fix, or a problem with the vehicle itself, Kerr employs knowledgeable and experienced technicians who can fix both the vehicle AND the equipment, all conveniently under one roof. In. Out. Fixed. Simple.